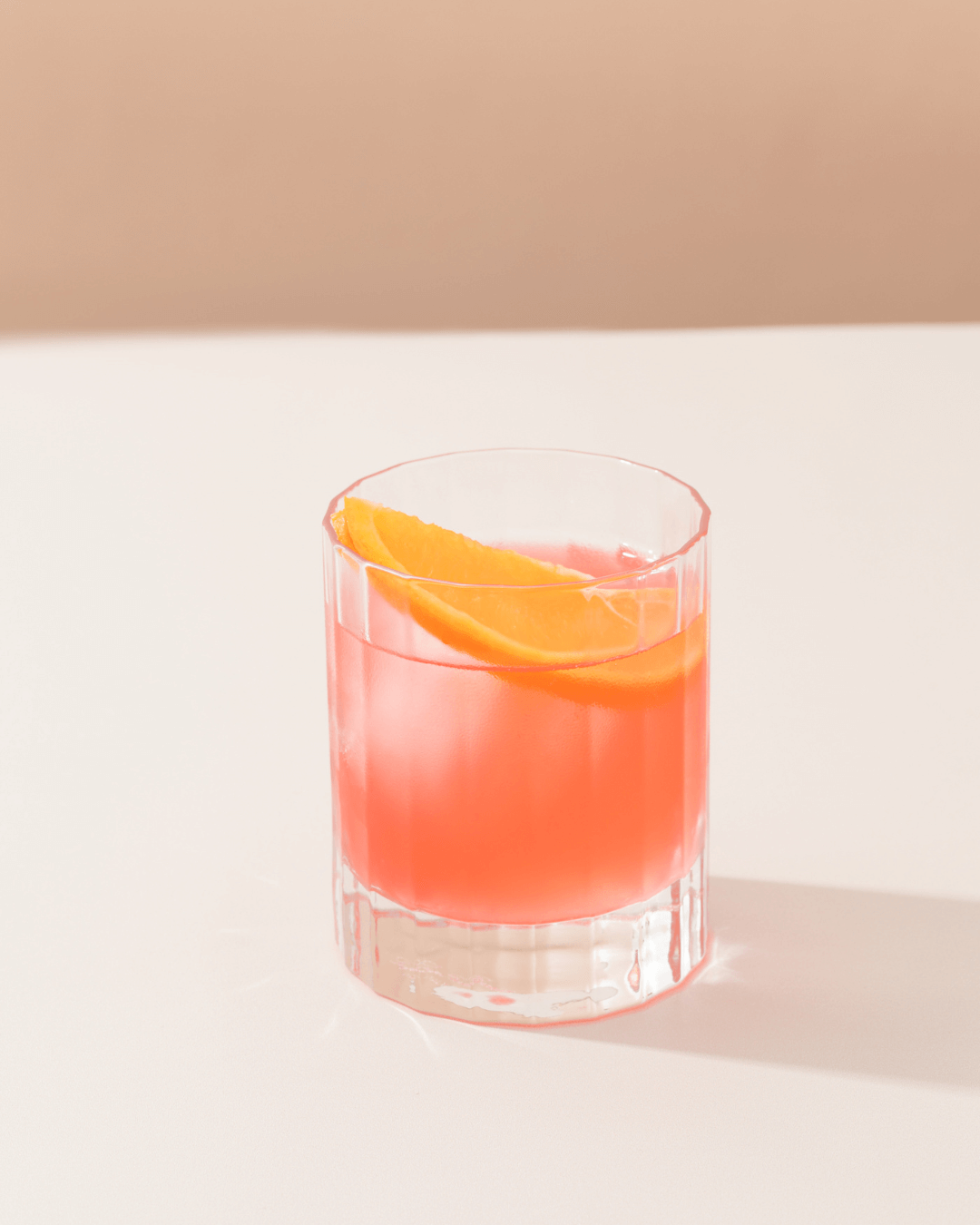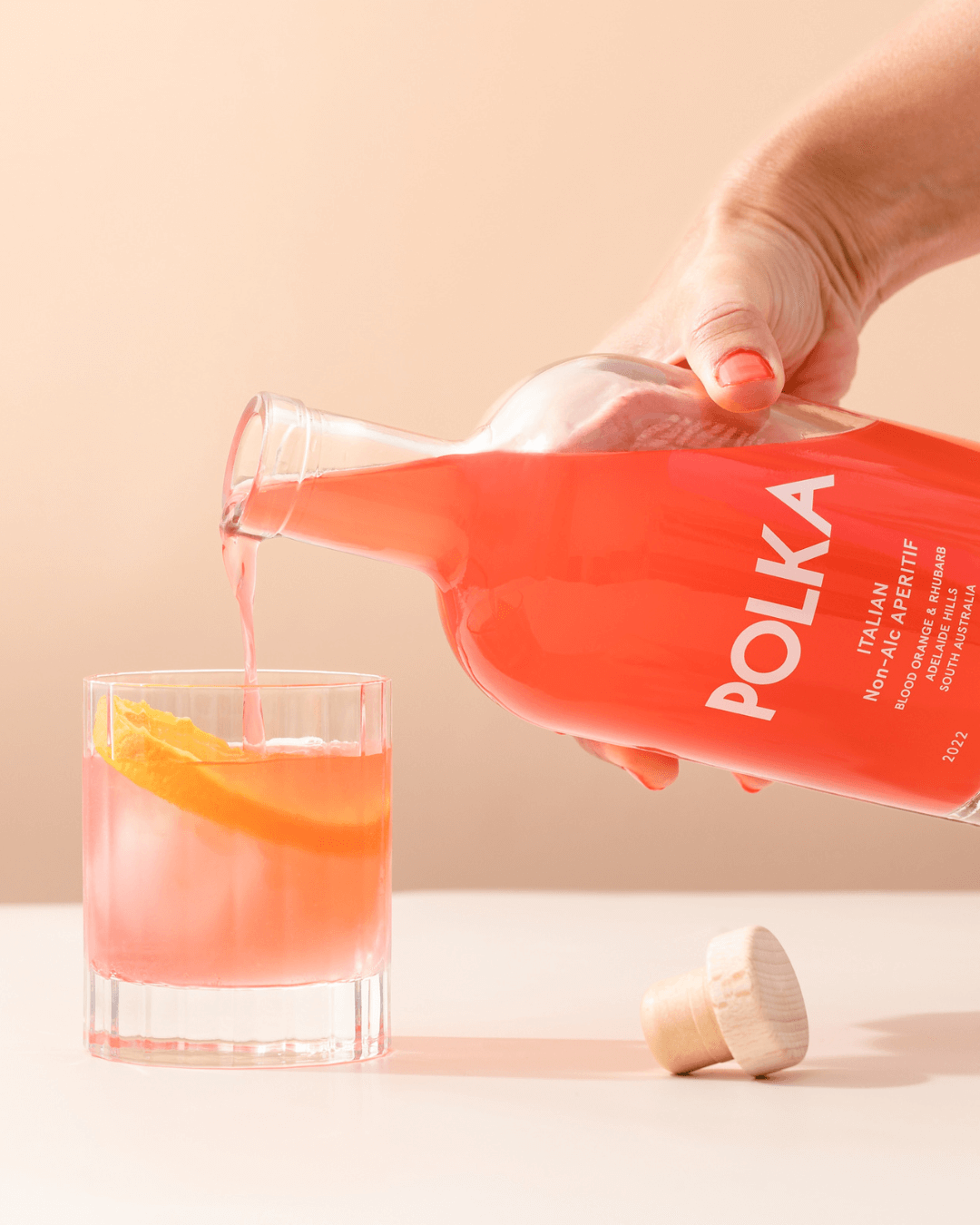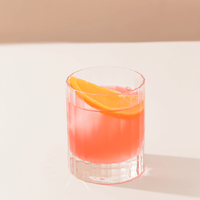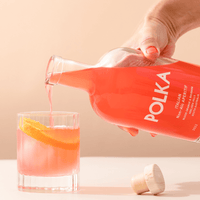 Inspired by the traditional Italian recipe, our Non-Alc Aperitif offers a perfect balance of sweet and astringent notes.Following our well loved De-Alc Lilly Pilly Sparkling, this aperitif is crafted to perfectly pair with our sparkling to create a delicious POLKA Spritz.
Water, POLKA native extract blend (blood orange, lemon myrtle, pink grapefruit, orange bitters, lemon zest, rhubarb), natural flavour, natural colour, sugar, citric acid, sodium benzoate (preservative).
To make our Non-Alc Italian Spritz, pour 30-40mls of Italian Aperitif over ice, add POLKA sparkling and top with soda water. Garnish with a slice of dried orange or rosemary.
Servings per package: 18
Serving size: 40ml

Average Qty Per Serve:
/ Energy (kj): 76
/ Protein (g): 0.0
/ Fat, Total (g): 0.0
/ Fat, Saturated: 0.0
/ Carbohydrate (g): 2.6
/ Sugars: 2.1
/ Dietary Fibre (g): 4
/ Sodium (mg): 0.0

Average Qty Per 100g:
/ Energy (kj): 190
/ Protein (g): 0.0
/ Fat, Total (g): 0.0
/ Fat, Saturated: 0.0
/ Carbohydrate (g): 6.6
/ Sugars: 5.3
/ Dietary Fibre (g): 10
/ Sodium (mg): 0.0